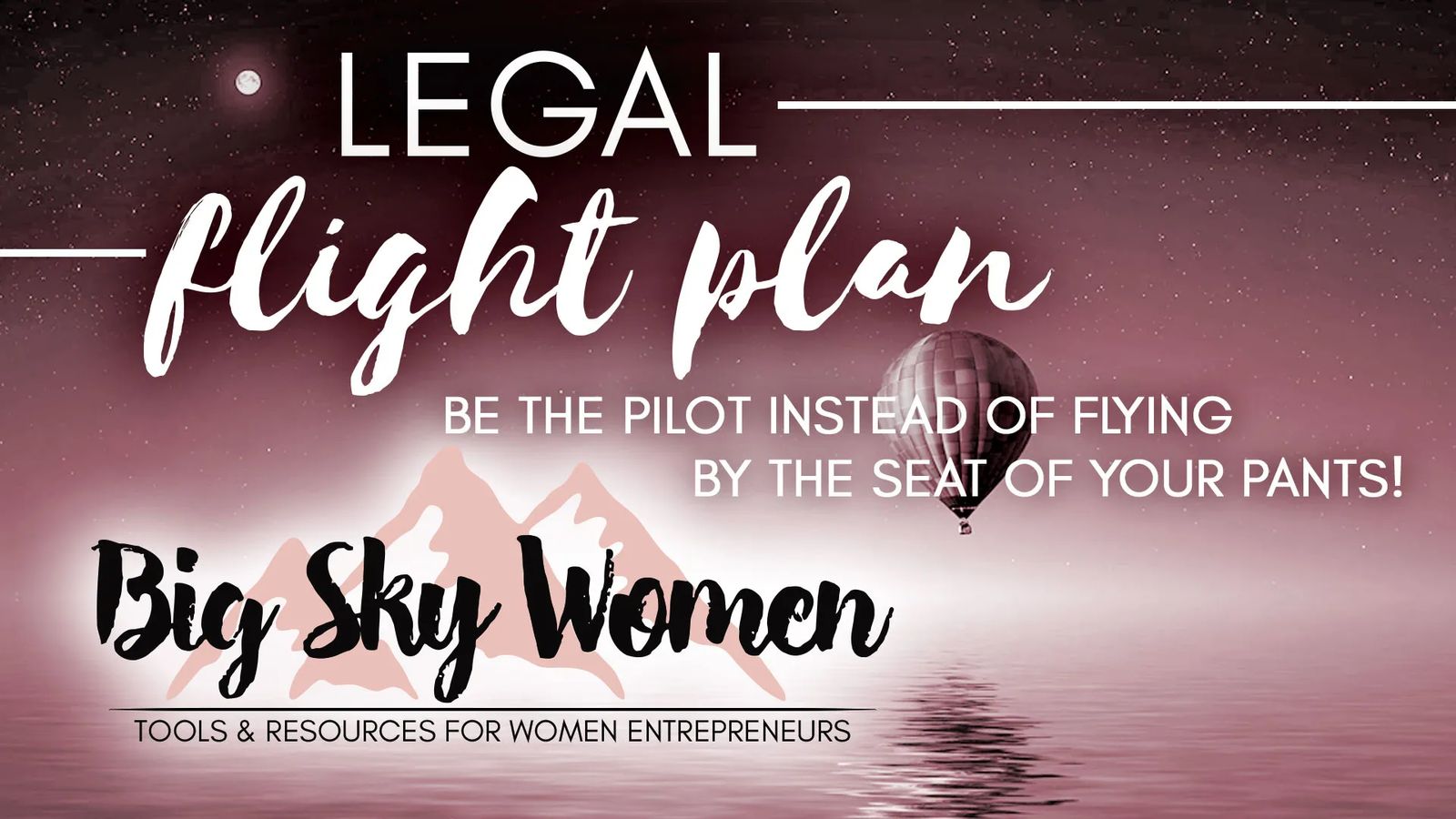 Legal Flight Plan
You don't know what you don't know... but that argument is probably not going to cut it if you find yourself in court. EEK! Many business owners are lost when it comes to the legal 'stuff ' they need to have in place when starting and growing a business. The process of figuring out what kind of protection you need can be an incredibly overwhelming task. Our Legal Flight Plan is an overview plan that you can use to be the pilot, navigate the skies - take charge of and protect your business. Fasten your seatbelts....
Jennifer L. Webber - Business and Trademark Attorney
Jennifer L. Webber, BSW VIP member, is a business and trademark attorney, and owner of her own firm WEBBERpllc. Jennifer went to law school because she wanted to practice trademark and copyright law and is delighted that she has been able to do this for the majority of her twenty years in practice.
Jennifer offers a program for her clients called LEGAL 360. This is an opportunity to get a big picture view of your business from her perspective. Together, you will look at your intellectual property (trademarks and copyrights), the status of your contracts (what do you have, what do you need?), and your business structure. Sometimes you just don't know what you should know. I'm here to help! Book your consultation now to create an action plan and give yourself peace of mind as you grow your business! For more information, contact Jennifer via email today!
Connect with Jennifer: hello@startgrowthrive.legal startgrowthrive.legal facebook.com/SGTConsulting
Mastermind Calls from the Legal Flight Plan Bundle